My nephew is really into Korea right now, and he wanted Korean chopsticks (they are metal) and chopstick rests. As the saying goes, I could make those for twice the cost in mumble time. Korean chopsticks are often paired with a spoon, like this: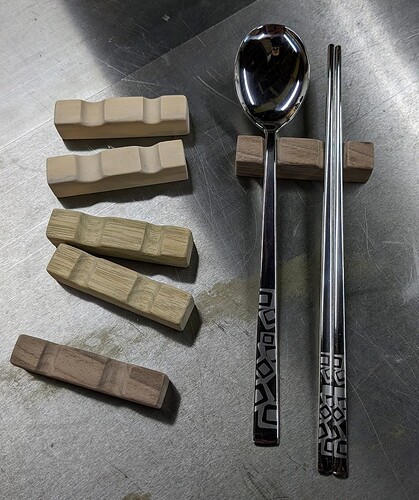 For the final result, I burned some Korean words on there (bubbling, sizzling, etc.). I have a friend who speaks Korean and she says it's legible.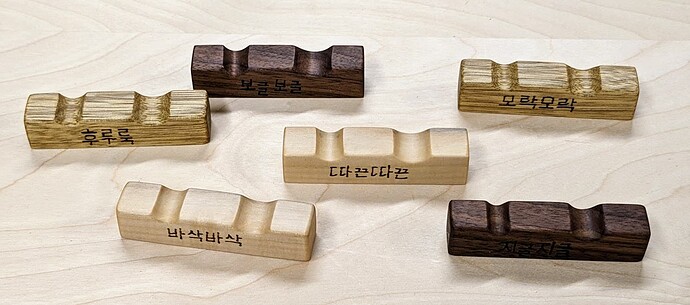 Simple project overall, but I decided to cut out the recesses on the band saw. That was very easy, but it took quite some time to sand out the blade marks. Next time I'll try the scroll saw. Really what I need is a sander with the right diameter bit.
Finished with Kerf's wood cream. Wood species are holly, limba, and walnut.