A friend of my sons', a musician and singer , brought me a sketch of a harp he designed and wanted me to build one for him. I am not a musician, or never made an instrument before, but he insisted so here is the results.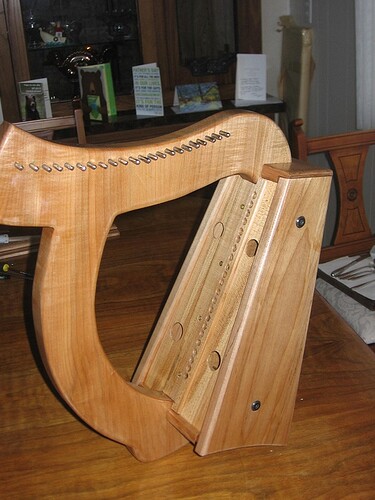 After he took it home ,I thought I would make one for myself, just for a conversation piece.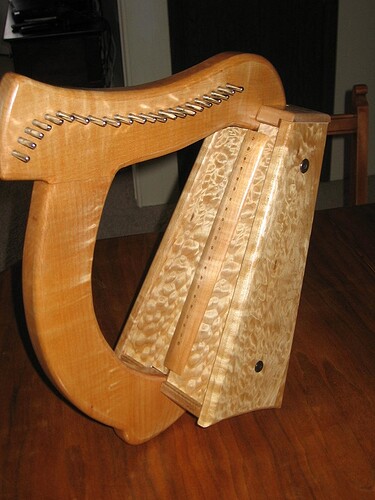 So then I had to make the pedestal to set it on.