Hi all!
Our next in person meeting will be at 6:30pm on May 25, at IsGood Woodworks, which is just a few minutes away from Woodcraft. We'll do our usual show and tell and question and answer, and get a tour of the facilities there. It will be a good time.
IsGood's address is:
4660 E Marginal Way S, Seattle, WA 98134
To find parking and the entrance:
Approach from E Marginal Way S (SR99) or Ohio Ave S (RED)
Park on the south side of the building (YELLOW)
Enter through the rear door on the loading dock (BLUE)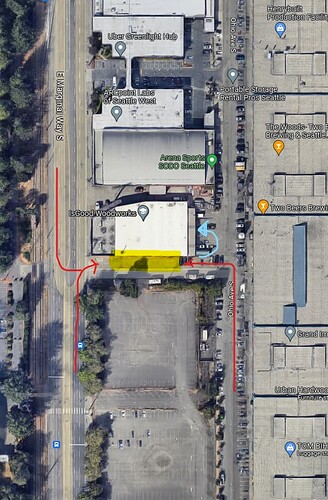 See you all there!