Pic.of a medieval horizontal padlock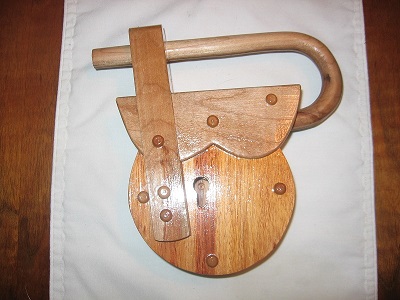 Next is a violin horizontal padlock, there are 3 different,2 RH, and 1 LH.
RH. violin
Theze were made into wall plaques simulating double doors.
Here are a couple of attempts to make the shackles. The first I tried to steam bed wood laminate. I made a 2 piece form and steamed to pieces in a steam box and then tried to bend them in the form. It was too much work and the quality was marginal.
The next post will be the ancient Roman Padlocks
Herb