I recently finished up these office shelves: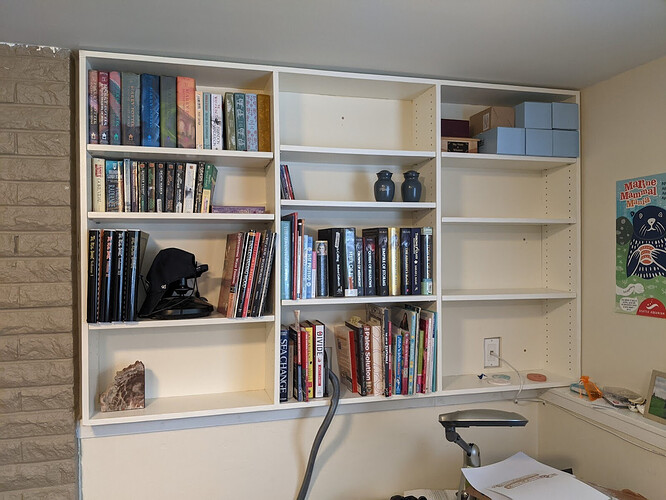 No joinery, just glue and brad nails. Worked out plenty strong, but some of the vertical dividers aren't quite vertical. Next time I'm going to cut dados for them just so that it's impossible to put together crooked.
Something also went wrong when I drilled the support holes. Each shelf is really supported by only 3 pins, with the fourth not quite lining up. Not sure what happened there.