I just completed 2 cherry and Sapele boxes. Finished with shellac.
An fun project for a cold December day.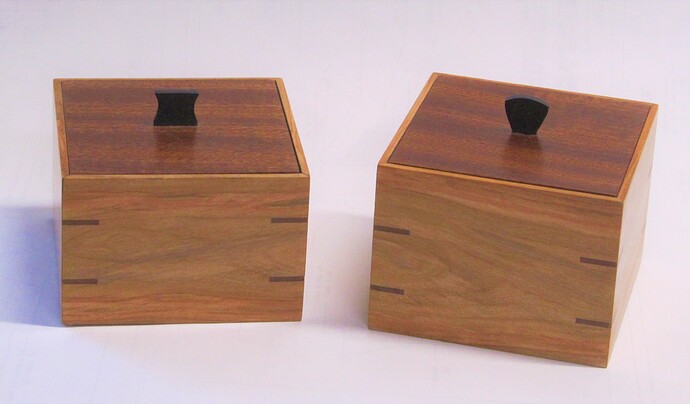 The splines make it look like the walls are really chunky. How thick are they? I'm also curious about the pulls. They look like a shape cut from a flat board?
Very nice,Allen, exquisite as all you work.
Herb
Very nice, what did you use for finish?
@Allen…
the more I look at your boxes, the more I admire them…
they are beautiful…
Thanks. They were fun to build. Might make more later this year.
there's no doubts about your talent and skills…
do you have more that you would be willing to show??