I just completed 2 cherry and Sapele boxes. Finished with shellac.
An fun project for a cold December day.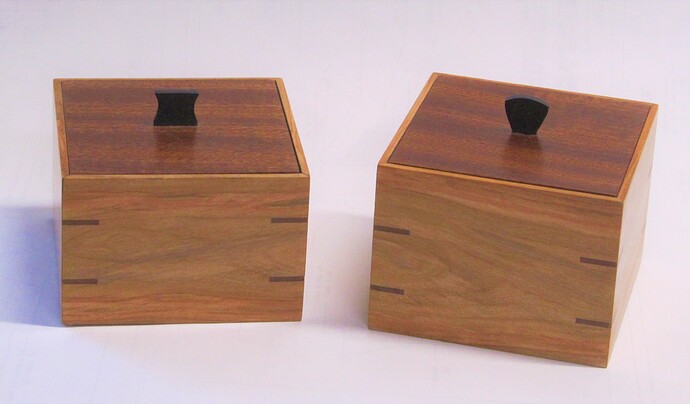 The splines make it look like the walls are really chunky. How thick are they? I'm also curious about the pulls. They look like a shape cut from a flat board?
Very nice,Allen, exquisite as all you work.
Herb
Very nice, what did you use for finish?