That is a great idea,if a person has the room for one. I think I would eliminate those 2X4 trippers though, my luck I would trip on them and spill all my finish all over the shop, maybe the table could be turned by grasping the edges?
Herb
thanks that is a good tip, I will remember that.
On the same note is ,when mortising in these small hinges to be flush.
Install the hinge in place on the surface, then take a sharp knife and score the wood around the outside of the hinge.
Then remove the hinge and chisel out the wood and install the hinge, the holes are already there for the screws.
Herb
My workbench has 3/4" holes for stops to butt material to keep it from moving while it is worked on. There are times when I want to hold a piece that is odd shaped or too large for the vise. So I made some longer pieces out of 2/4 and installed 2,3/4" dowels into each to hold them solidly in place. The 2/4's have a dado in the side that I made a long sliding wedge to hold the work tight. Since the hole rows,in the bench, are a set distance apart I can put flat scrap material in between to fill out the distance between the sliding wedge for any width of project.
Herb
more ideas on how to clamp up (or is that down your work…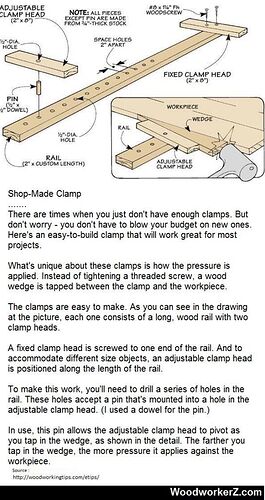 Note…
need variable length…
instead of through bolting… use a T track or hold the handscrew clamp down w/ another clamp…
for less fuss loading the work into the clamps, set the work piece on top of the rods. - close the clamp…
or use a shop made Z bracket to hold the work piece to free up your hands… these can be drop ins or one of the returns placed under clamps jaw before to fasten the clamp down…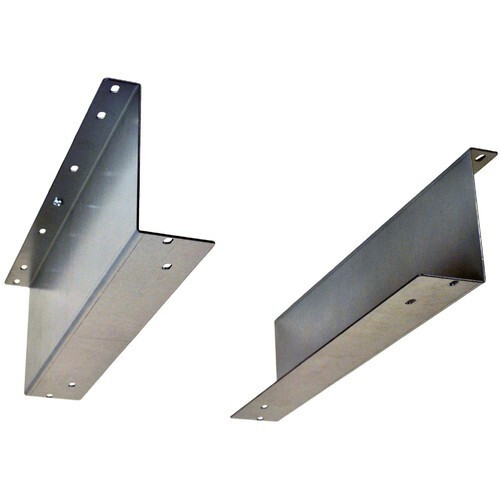 More clamps for the arsenal…
binder clips… these come in little itty bitty to gorilla sizes…
(the plastic ones have a very short life span in the shop)…
great little numbers, strong, work well and last a long time…
cheap…
clamp small glue ups…
hang up the plan…
book marks…
hold the pattern in place…
small tool holders/hangers…
chisel bevel guards/protectors…
once you start to use them their job description gets really long…
beats the snot out of clothes pins…
never seem to break or wear out…
they don't become part of the glue up for they are metal or plastic…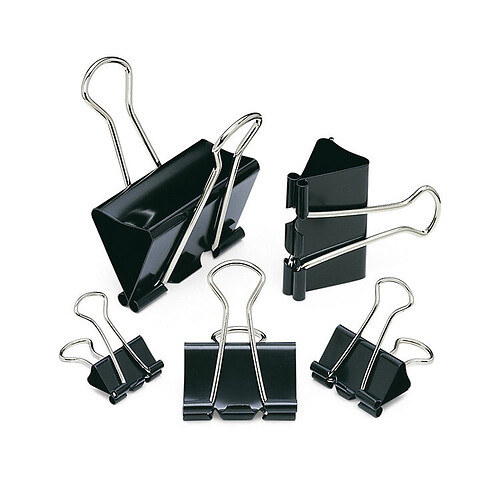 need to cut sheet goods or just need a temporary work surface that your back will thank you for…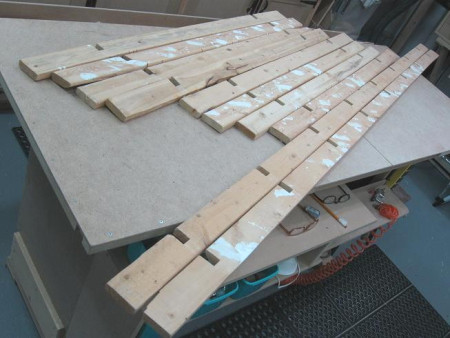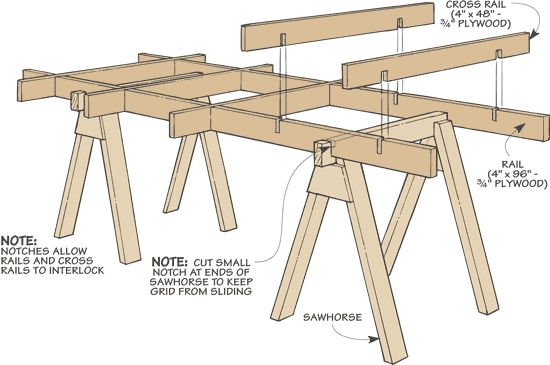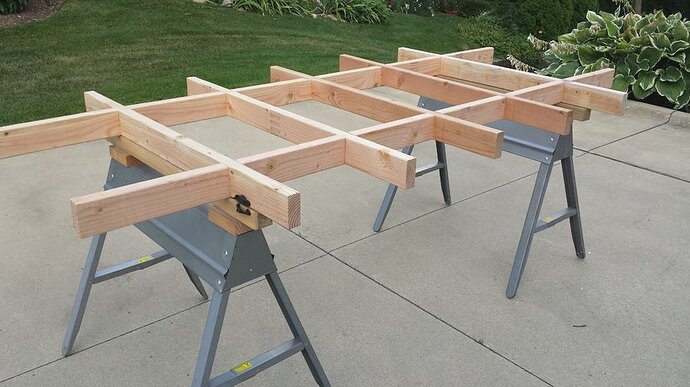 A track saw/router is really handy to have w/ your new found table…
DIY TRACK SAW.pdf (92.2 KB)
Perfect for keeping track of your DP key…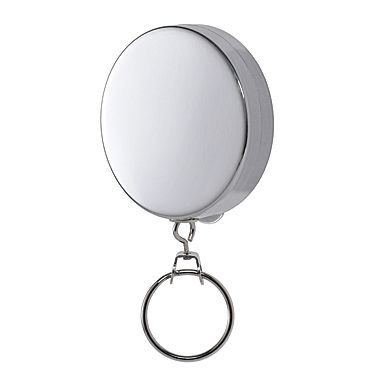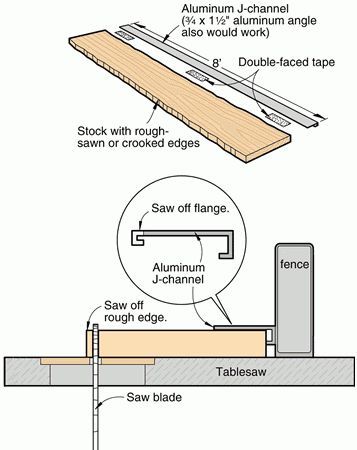 don't want to use DS tape???.. use push pins…
push pins…
once you start to using them - finding another thousand uses for them follows right along…
plastic pins don't last long… the aluminum ones are long time and can be "assisted" if need be…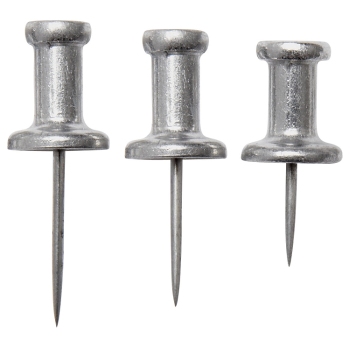 doing inlays and cut outs???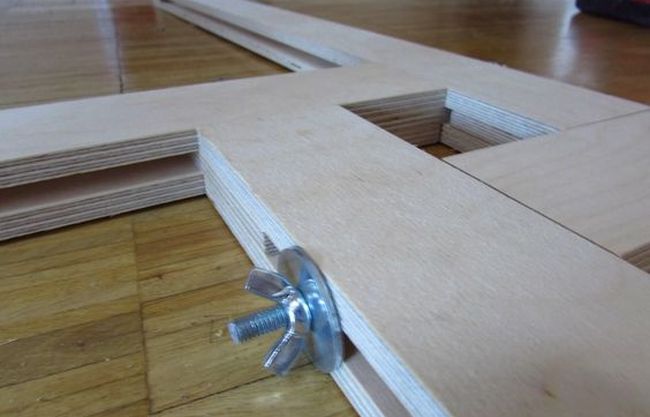 work safer…
Shop-Made Grip-N-Rip.pdf (1022.0 KB)
Plan "B" because you haven't a joiner and hand planing is your only option…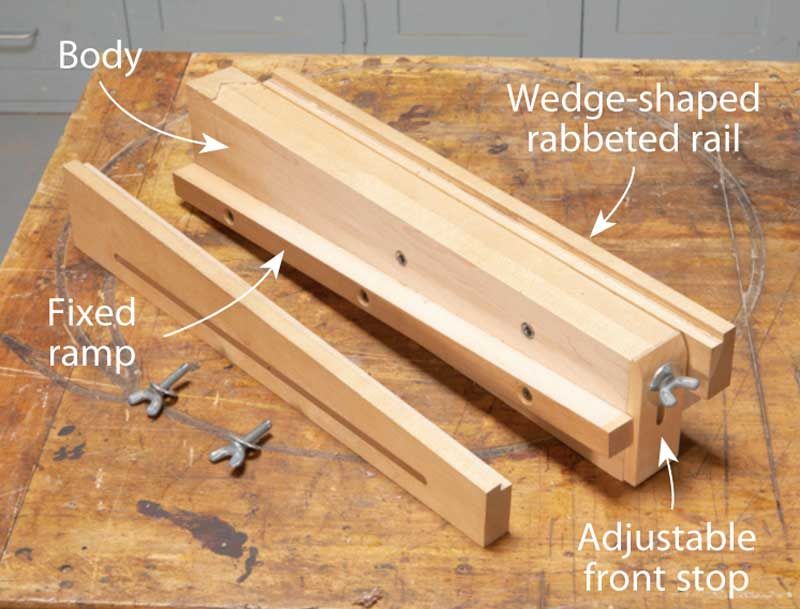 Plan "C" for the no joiner thing or you just want to straighten a board and do it w/ far less waste…
R4 JOINER SUBSTITUTE.pdf (36.4 KB)
for when your mortise is too wide to safely cut w/ your router…
or you wish to gang cut them…